Our 4th grade English course book invites learners to take an interview from a person who does any kind of job. Our 4th grade learners decided to take an interview from a local architect.
Interview with an Architect
by Vasso Boukorou and Zoe Gerogiakomou (4th grade)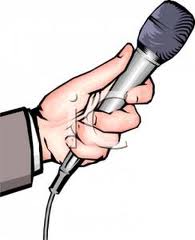 In March we took an interview from Ms. Christina Theodororopoulou who is an architect. We want to find more information, because the job of the architect is interesting.
Do you only have work in Magnesia? If not, do you have more to do in Magnesia or somewhere else? I work everywhere, but more in Magnesia.
What does inspire you to sketch a house? I always have an idea of the place where the house will be. If the building is on a mountain or in the sea, the design will change.
How many years must someone study to do this job? In Greece, it takes five years. You can also have postgraduate studies which is for two more years or you can get a specialty.
Was the university difficult? No, it wasn't very difficult. The lessons of the examinations were complex. There was not much theoretical examination, but there was a lot of sketching.
Is it difficult for someone to find a job as an architect? No, it isn't difficult. You can work on your own, in a company, or work as a municipal clerk.
Can an architect decorate a house? Yes, of course he or she can decorate a house. S/he can change the colours, the furniture arrangement, the lights, s/he can even sketch new furniture.
Is it lucrative this job? It can be a lucrative job if one works with building licenses, renovations of houses and decorations.
Do you cooperate well with the workers? Yes, I cooperate very well with the workers because the sketches are easy to understand and we learn from each other.
Do you wear special clothes when you supervise the workers? Special clothes are not necessary. They have to be comfortable and casual. In big construction areas it is necessary to have a helmet on your head.
How many hours do you work per day? It actually depends on how much work you have to do, but it is definitely more than 8 hours.
Which is the most important sketch you have made? It's the Museum of the Senses, which allows visitors to touch its surface and change it depending on their feelings at that moment.
Have you also designed other big buildings? I have designed two hotels. One of them is on the mountain and the other one is near the sea.
We would like to thank Ms Theodoropoulou for kindly and willingly answering our questions!