STAR SIGNS
by Chryssa Papalexopoulou (6th grade)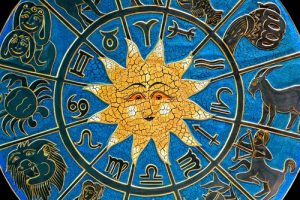 Aries
You are lucky because you have the chance to go shopping and leave the stress.
Taurus
Have fun with your friends and think about nothing else (except school, of course!)
Gemini
Don't forget your friends. They need you by their side.
Cancer
Be more discreet because your friends trust you and it will be horrible to lose them!
Leo
You have found time for yourself. Change everything on you and make a big surprise.
Virgo
Every morning give everyone a big smile. That will make their day better. Trust me!!!! With this you help them in the best way possible!
Libra
Help the environment. If you help it, something good will happen to you!!!
Scorpio
Unfortunately, you will have a bad week. Be careful and study hard because you might have a test at school.
Sagittarius
You are an incredible person and you make everyone happy. You must know that a big surprise is on its way.
Capricorn
At Christmas you ate a little bit more so you must exercise. Why don't you take your friends with you for more fun?
Aquarius
You have fantastic clothes but you must go shopping because something will happen and you must shine!!!
Pisces
You are good at school projects but you must not stop trying.