On Thursday the 14th of September,  Alessandra de Leo from Liceo Scientifico Statale N. Copernico,
partner of our Erasmus project, visited Rhodes and 4th GEL Rodou.
She spent time in class, she met teachers and students and discussed with them
about the educational system and every day school life in Italy.
During the devastating fires on the island of Rhodes in July 2023, the 4th GEL Rhodes opened its arms to host tourists from the hotels of the evacuated areas. Teachers, parents, students and alumni of the school joined forces to ease the suffering of the fire victims and ensure them the best possible accommodation and feeding conditions until they return to their countries or continue their vacation.
All the people of the school demonstrated their commitment to volunteerism and solidarity in the most direct and moving way. Within a few hours everybody realized how easy it is to find yourself in need of help and how important volunteer support is.
As a tourist who was hosted at the school said "not all heros wear capes"!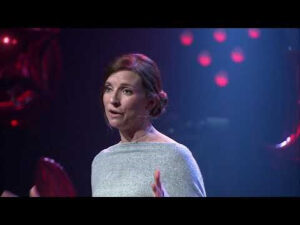 Self-care is proving to be difficult to master and weave into our teachers frantic lives. As human beings we must prioritise our own well-being and as teachers as well we can begin to place the same emphasis on staff well-being in our schools as we do for the mental health of the children we teach. Self-care starts with you and small acts every single day. Imagine connecting to and feeling the magic you work so hard to create in the classroom and in your life. Imagine the impact on those around you and your own happiness levels. You are exquisite and far too important not to take care. Travelling took up much of Kelly's 20's before she jumped heart first into being a primary school teacher. Becoming a single, working mum of 2 small people wasn't part of the plan, yet it became one of those life defining moments. A change of school, friendships and self-esteem levels, thankfully coincided with becoming a yoga teacher and self-care became a priority.   Kelly used everything she had learnt on her yoga journey so that she could continue to be a Mum, a friend, a daughter, a teacher, the light in someone's day and a role model to others. Kelly is now at the very heart of well-being for teachers, empowering and supporting them every day- not just when times are tough. This talk was given at a TEDx event using the TED conference format but independently organized by a local community.
https://www.youtube.com/watch?v=5O5QIqlDxjg