Interview of
Mrs Haroula Kromyadou
Responsible for Environmental Education Projects of Arcturos NGO
2nd Junior High School of Amaliada, Greece
Foundation of ARCTUROS

"ARCTUROS is a non profit, non governmental, environmental organization (NGO) founded in 1992, focusing on the protection of wildlife fauna and natural habitat, in Greece and abroad.
The foundation of ARCTUROS was driven by constant need to solve the problem of bear and wolf imprisonment; a common occurence at the time. It was that need, which led to the creation of a complete action framework, under the umbrella of ARCTUROS."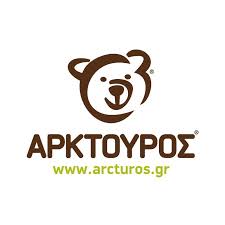 Arcturos has helped a lot with our project all this years, and kindly and generously offered to our school all kinds of printed and digital material including books and leaflets and dvds with multimedia products for our research and study . We thank them a lot and we are really inspired and moved by their work and amazing activities and efforts. 
Functioning of the Environmental Center of ARCTUROS
"Among other activities of ARCTUROS, priority has been given to scientific research as well as to providing environmental education and raising public awareness on matters such as biodiversity and viability, while practicing political pressure based on complete programs and solutions."
Haroula Kromyadou as the responsible for the Arcturos center Educational projects offered to hel us with the activists – specialists interviews and answered our qusteions in difficult times during the Covid19 Pandemic. We are really grateful for all her work and help, and we admire her strength and positive energy as all her colleagues as well. We are going to work with Arcturos next year after our project's end too, and we will also contribute to their work in as many ways as we can.
"My name is Haroula Kromiadou and I' m a philologist-pedagogist with post-graduate studies in School Pedagogy and Environmental Education. I work at the NGO ARCTUROS, where my responsibilities include planning and implementing Environmental Education projects for children and adults. I met ARCTUROS when I was a student as a volunteer and a short time later I was offered a job to work there. I accepted the job because I always loved animals and children."
Read  the full very intertesting interview of Mrs Kromyadou in the pdf file attached above.
Photo credits : ©ΑΡΚΤΟΥΡΟΣ
If you want to help the amazing work of Arcturos too, you can see how you can do that here by becoming a member, volunteering to work in the Arcturos foundation, "adopting" a wild animal in the shelter, or donate  to the Foundation etc
For example:
https://www.arcturos.gr/en/participate/volunteerism/
https://www.arcturos.gr/en/participate/membership/
https://www.arcturos.gr/en/participate/adoption/