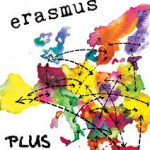 With the launch of this year's 23rd Kindergarten in Larissa, it is going to implement a European Erasmus + School Education program. The school's pedagogical team is the coordinator and creator of the program entitled «Prevention is better than Cure, as Hippocrates said.» The project was approved, after evaluation by the Greek State Scholarship Foundation (IKY), in co-operation with the European Union for the years 2019-2021 and is funded by the European Union. The activities were carefully designed to achieve the objectives of the program.
Overall coordination of the whole project is provided by the Head of the Kindergarten, Mrs. Anthony Elizabeth, and the contact person is kindergarten Ms. Nikolaidou Simela.
The project, entitled «Prevention is better than Cure, as Hippocrates said», focuses on healthy eating, exercise and «wellbeing». It is aimed at preschool and elementary school students and its main objective is to improve and promote the mental, physical health and social well-being of students. At the core of the program is the idea that in nature human beings can seek ways of prevention and treatment and form positive attitudes towards the environment and sustainability. This will be achieved by participating in actions with specific objectives, such as understanding the concept of «Health» and the value of healthy eating, through the exploration of Hippocratic theory.
It is a program that gives educators and students from Italy, Spain, Lithuania, Latvia and Greece (23rd Kindergarten – 5th Kindergarten) the opportunity to exchange views, share ideas and innovative teaching methods in common, interaction, contact with the culture and culture of the peoples of Europe but also acquaintance with different educational systems. A common vision of all partners is the adoption of standards, attitudes and habits that lead to well-being. In addition, fostering environmental awareness among students, and establishing their European identity are the primary goals of the project.
The results of the project will hopefully have long-term benefits for students to decide and act consciously on issues affecting their health, translating into practice the wise sayings of the ancient Greek healer and philosopher Hippocrates, «Kallion the Cure» «Your food is your medicine and your medicine is your food.»
They will learn about the habits and behaviors of children in each partner country, family nutrition (parents, grandparents) in the past, compared to those that are shaped today. Active participation and cooperation among partner school children will improve their social skills, promoting mutual respect, responsibility and interaction, while enhancing European identity.
There is an urgent need for the younger generation to recognize and assimilate beneficial patterns and attitudes that will positively affect the quality of life throughout its life. As early school age is best suited to assimilate habits and patterns, we believe this task will have a positive impact on students in this direction.
Με την έναρξη της φετινής χρονιάς το 23ο Νηπιαγωγείο Λάρισας, πρόκειται να υλοποιήσει ένα Ευρωπαϊκό πρόγραμμα Erasmus+ του τομέα Σχολικής Εκπαίδευσης. Η παιδαγωγική ομάδα του σχολείου είναι ο συντονιστής και δημιουργός του προγράμματος  με τίτλο «Prevention is better than Cure, as Hippocrates said». Το σχέδιο εγκρίθηκε, κατόπιν αξιολόγησης από το Ίδρυμα Κρατικών Υποτροφιών Ελλάδας (ΙΚΥ),  σε συνεργασία με την Ευρωπαϊκή Ένωση για τη διετία 2019-2021 και χρηματοδοτείται από την ευρωπαϊκή ένωση. Οι δραστηριότητες σχεδιάστηκαν προσεκτικά, προκειμένου να επιτευχθούν οι στόχοι του προγράμματος.
Το γενικό συντονισμό του όλου έργου έχει η Προϊσταμένη του Νηπιαγωγείου, κα. Αντωνίου Ελισάβετ, ενώ υπεύθυνη επικοινωνίας είναι η νηπιαγωγός κα Νικολαϊδου Σiμέλα.
Το έργο με τίτλο «Prevention is better than Cure, as Hippocrates said», έχει ως άξονα τη υγιεινή διατροφή,  την άσκηση και το «ευ ζην». Απευθύνεται σε μαθητές προσχολικής και πρώτης σχολικής ηλικίας και βασικός στόχος του είναι η βελτίωση και προαγωγή της  ψυχικής, σωματικής υγείας και κοινωνικής ευεξίας των μαθητών. Πυρήνας του προγράμματος  είναι η ιδέα ότι μέσα στη φύση o άνθρωπος μπορεί να αναζητήσει  τρόπους πρόληψης και θεραπείας και να διαμορφώσει θετικές στάσεις για το περιβάλλον και την αειφορία. Αυτό θα επιτευχθεί συμμετέχοντας σε  δράσεις με επιμέρους στόχους,  όπως την κατανόηση της έννοιας της «Υγείας» και την αξία της υγιεινής διατροφής, μέσα από την διερεύνηση της Ιπποκρατικής  θεωρίας.
Είναι  ένα πρόγραμμα που δίνει την ευκαιρία σε εκπαιδευτικούς και σε μαθητές από Ιταλία, Ισπανία, Λιθουανία,  Λετονία κι  Ελλάδα (23ο Νηπιαγωγείο – 5ο Νηπιαγωγείο Φαρσάλων), να ανταλλάξουν απόψεις, να μοιραστούν ιδέες και καινοτόμους μεθόδους διδασκαλίας, με κοινό στόχο την συνεργασία, την αλληλεπίδραση, την επαφή με την κουλτούρα και τον πολιτισμό των λαών της Ευρώπης αλλά και την γνωριμία με διαφορετικά εκπαιδευτικά συστήματα. Κοινό όραμα όλων των εταίρων, αποτελεί η υιοθέτηση προτύπων, στάσεων και συνηθειών που οδηγούν στην ευζωία. Επιπλέον, η καλλιέργεια   περιβαλλοντικής συνείδησης στους μαθητές, και η θεμελίωση  της ευρωπαϊκής τους ταυτότητας αποτελούν πρωταρχικοί στόχοι του έργου.
Τα  αποτελέσματα του έργου ελπίζουμε να έχουν μακροπρόθεσμα οφέλη στους μαθητές, ώστε να αποφασίζουν και να ενεργούν συνειδητά για θέματα που επηρεάζουν την υγεία τους, μετουσιώνοντας σε πράξη τις σοφές ρήσεις του αρχαίου έλληνα θεραπευτή και φιλοσόφου Ιπποκράτη, «Κάλλιον το προλαμβάνειν παρά το θεραπεύειν» και «Η τροφή σου είναι το φάρμακό σου και το φάρμακό σου η τροφή σου».
Θα γνωρίσουν τις συνήθειες και τις συμπεριφορές παιδιών κάθε συνεργαζόμενης χώρας, τη διατροφή της οικογένειας (γονέων, παππούδων) στο παρελθόν, σε σύγκριση  με αυτές που  έχουν διαμορφωθεί σήμερα. Η ενεργός συμμετοχή και συνεργασία μεταξύ των παιδιών των σχολείων-εταίρων θα βελτιώσει τις κοινωνικές τους ικανότητες, προωθώντας τον αμοιβαίο σεβασμό, την υπευθυνότητα και την αλληλεπίδραση, ενισχύοντας την ευρωπαϊκή ταυτότητα.
Είναι επιτακτική η ανάγκη, η νέα γενιά να γνωρίσει και να αφομοιώσει ωφέλιμα  πρότυπα και στάσεις  που θα επηρεάσουν θετικά την ποιότητα ζωής  σε όλη την πορεία της. Επειδή η πρώτη σχολική ηλικία είναι η πλέον κατάλληλη για την αφομοίωση συνηθειών και προτύπων, θεωρούμε ότι το συγκεκριμένο έργο θα έχει θετική επίδραση στους μαθητές προς την κατεύθυνση αυτή.