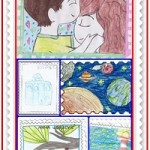 This year my fabulous 5th graders of the 1st Primary School of Pyrgos became… AMBASSADORS!
Ksenija Vidmar-Ninčević and Cristina Nicolaita founded an amazing eTwinning project which introduced our pupils to the wonderful world of stamps!
Postage stamps are so tiny in form but so powerful as message senders! Our pupils used this innovative and very creative tool to work together with 37 different schools from Croatia, Italy, Poland, Estonia, France, Romania, Lithuania, Turkey, Portugal, Bulgaria, Latvia, Albania, Romania, Slovenia, Cyprus, Ukraine, Azerbaijan, Georgia, Spain, Armenia and Slovenia.
They introduced themselves, their school, their country, national events and famous personalities, and created a joint quiz and a joint film.
Some of the pupils became members of the twinspace in order too cooperate better with the other students. You cn see their profile at http://joom.ag/sL6p
Two competitive activities took place: the project Logo stamp and the most attractive video clip, 30 sec long, using a google form at
https://docs.google.com/forms/d/1-1l2GPzz0fPgonuFBAeZ9CD7AapHuOiAC08lsxxlGoI/viewform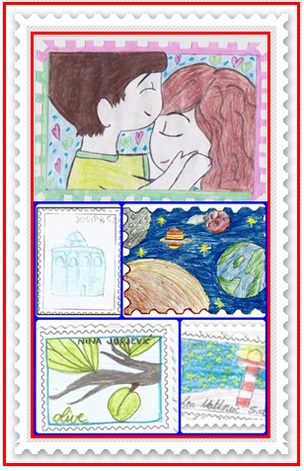 We were so happy to see that Helen, a student from E1, won the 2nd Prize !!!

It was a fantastic project that presented the essence of our cultural background within United European context.
You can see all our work at http://twinspace.etwinning.net/2969/home