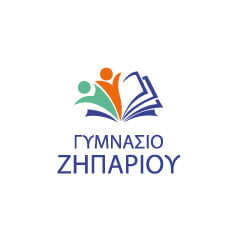 Erasmus KA 201
«Let's know each other: Strategy for the Equity Inclusion of Roma Students»
Project code 2020-1-EL01-KA201-078810
Gymnasio Zipariou Kos
The project raises up from the need to improve the educational level and consequently life condition of the Roma: the project aims to help break down the barriers and attitudes that result in young Roma students dropping out of education and deny better career opportunities and it also enables parents to realise their own potential as advisors, educators and a resource for their children. It offers parents, schools and local authorities a range of possible methods for improving the outcomes for this group, in order to contribute to a stronger, more unified and better articulated inclusion of Roma students in EU education sector.
«ICT: From teachers to facilitators and moderators of a student-centered learning process»
Sinopse:
Basic idea of this online-course, which exists of four modules, is to prove and implement individualized teaching and learning with use of new media. Thereby in the foreground stands the practical transfer of the learned competences into the own lessons. A further focus lies in the application of online-tools which may be useful to support individualization and differentiation by the students.
Module 1
Teachers are getting more and more facilitators of self-contained learning students, that looks at least like the ideal conception …
In practice high numbers of students and heterogeneous learning groups confronts teachers with high challenges – these are in the focus of module 1. Jointly we will analyze the new teacher role and you will learn to know possibilities to promote students individually without staying on the track with your time management. (περισσότερα…)